Mountain Source Sangha Enjoys An Afternoon In The Country.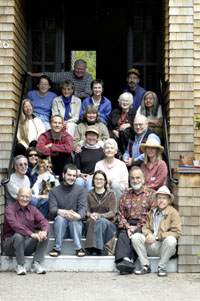 Supporters and friends of Mountain Source Sangha gathered together at the home of Beverly Ewing in San Anselmo for an afternoon of Chinese food and good conversation. People from all three of our groups were happy to make the connection. Special thanks go to Beverly for hosting this occasion.
Sunny afternoon
a small group of Buddhist friends
share a few hours
of laughter
They sit on the stairs
outside a brown shingled house
looking at the clouds
passing by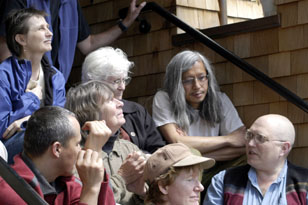 Someone takes photos
with a zoom lensed camera
preserving the moments
passing by
The clouds drift away
time passes over the hills
as the friends share some
memories
The afternoon ends
clouds return from the mountain
another rain storm
approaches.