"In this zazen posture, our mind and body have great power to accept things as they are." —Shunryu Suzuki Roshi
All events are by donation, which are gladly received at any event, online or by mail. No one is turned away for lack of funds. You are invited to attend all or any portion of the activities—whatever works for your schedule and inclination. There is also the opportunity to meet individually with a teacher.
If you are new to Zen meditation, contact the teacher or leader to let them know you are coming so they can meet you 15 minutes before the event for instruction. You are also welcome to just come and dive in!
Corte Madera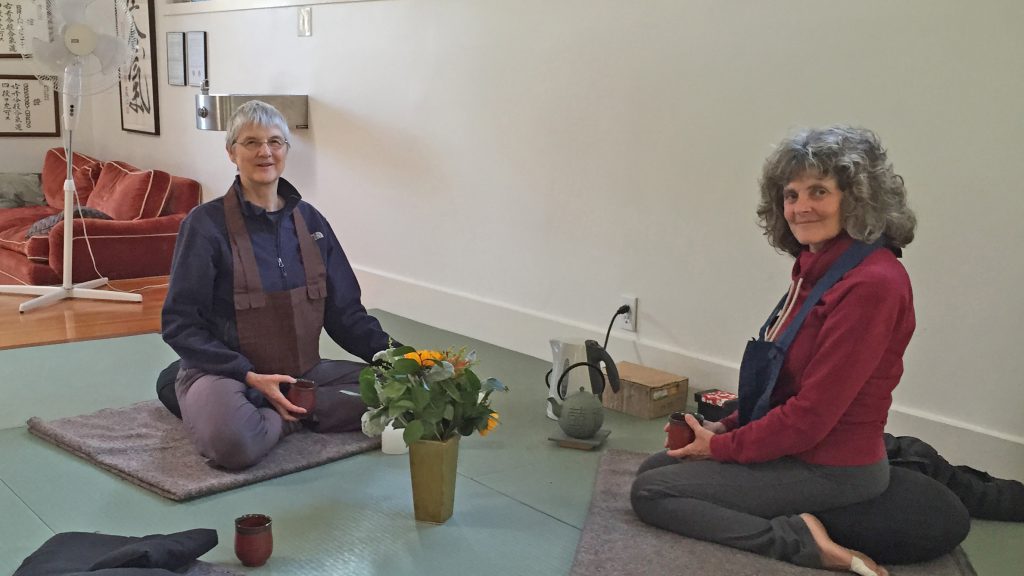 On Tuesdays, we sit one 40-minute period of zazen, followed by a reading, then tea and a Dharma talk and discussion. Fridays are zazen meditation only.
When: Tuesday morning, 7 – 8:30 a.m
Friday morning, 6:30 – 7:10 a.m.
Where: Aikido of Tamalpais 142 Redwood Avenue, Corte Madera, CA map
Led by Layla Smith Bockhorst.
Bolinas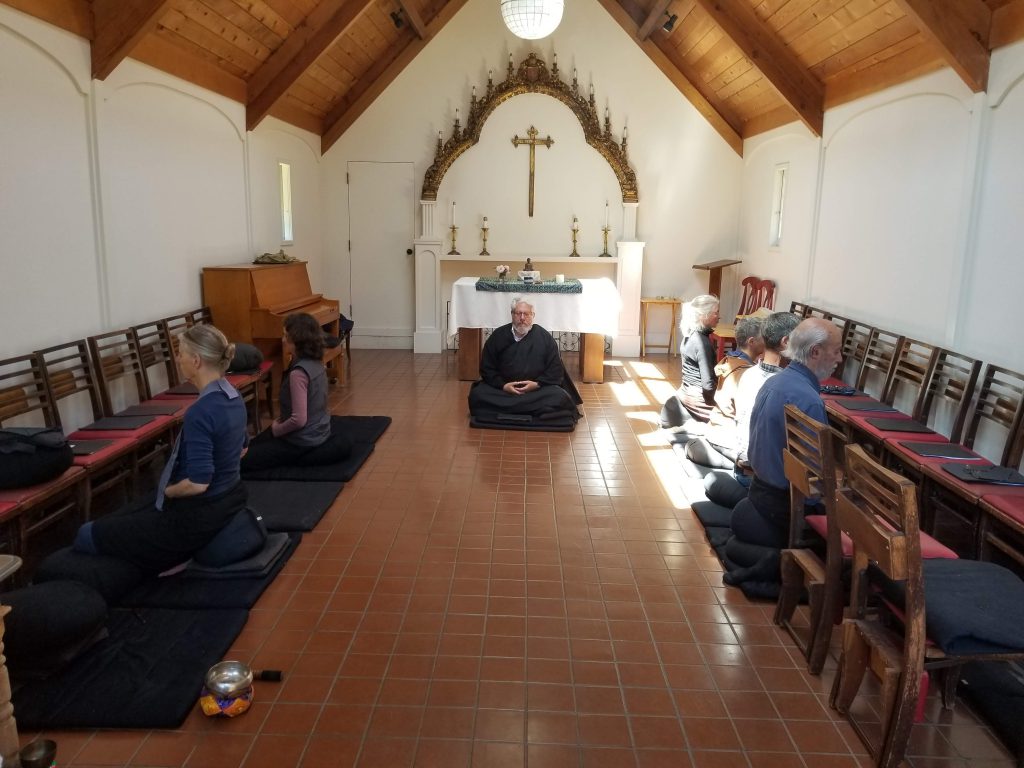 New Zen meditation offering in Bolinas: Every Friday 5 – 6 p.m.
35 minutes of Zazen meditation, followed by informal discussion on a Buddhist topic. Contact Larry DiStasi with any questions:  lwdistasi@sbcglobal.net

Monthly half-day sittings. The day includes zazen (sitting meditation), kinhin (walking meditation), a Dharma talk, discussion, and chanting.
When: 9:00 a.m. – 2:30 p.m. on the first Saturday of each month.
Where: St. Aidan's Episcopal Church, 30 Brighton Ave, Bolinas, CA
You are invited to join at any point during the day. $35 Donation suggested.
Led by Anbo Stuart Kutchins.
Schedule:
8:45 a.m. Meditation Instruction available for those new to sitting
9:00 a.m. Sitting and Walking Meditation
10:30 a.m. Dharma Talk and Discussion
11:30 a.m. Sitting and Walking Meditation
12:00 p.m. Noon Service
Brown bag lunch following service.
1:30 – 2:30 p.m. Work period in support of St. Aidan's church.
California Street, San Francisco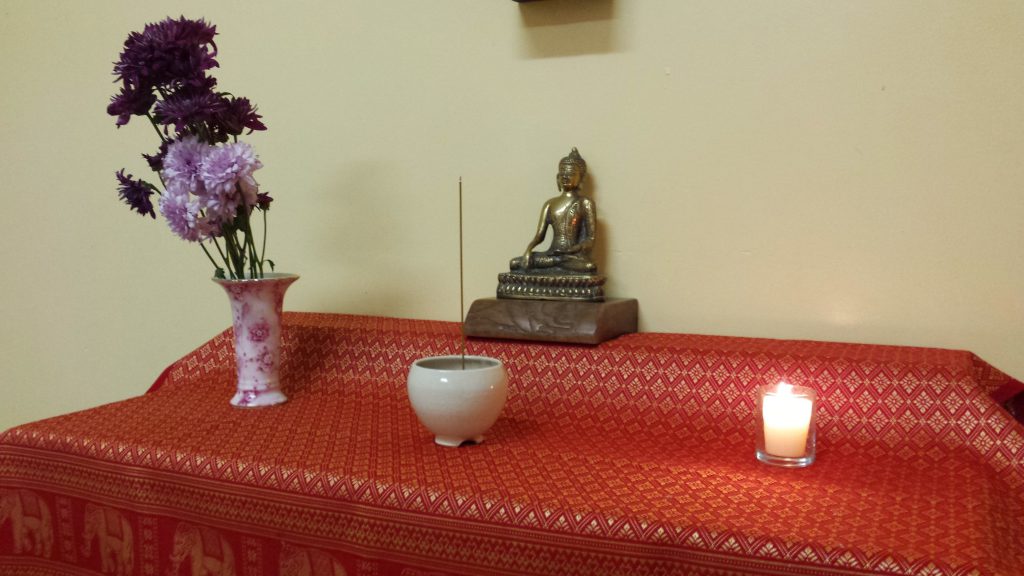 We meet as a peer group for sitting (zazen), followed by chanting and discussion.
When: Thursday Evenings, 7:00-8:30 p.m.
Where: Saint James' Episcopal Church, 4620 California Street, between 8th & 9th Avenues, San Francisco. Enter the courtyard through the gate, then through the white door at ground level about half way back on the church building on the left. Take the steps down to the church social hall. We meet in a smaller room down the short hallway to the left, on the street side of the building.
Led by Ido Dan Gudgel.